Online PIM and Blog media
memememo is a free web service which can save various information on the Internet.
You can stock various private information on your folder in memememo via web browser.
You don't have to be annoyed which software or tools to record information by data type.
Since data is saved on the server, You can access it freely from your office, Net cafe, mobile PC, or even from cellular phone.
Private Organizer
What are you using to record schedule, memo, or things to buy and to do?
Notebook? Memo pad? Netbook? Calendar on your cellular or Smartphone?
Please use memememo and all information on the cards.
You makes a note on card of memememo, like favorite movie card on YouTube, your family's task card, friend's address card, shopping checklist card, thing to buy with Amazon card, or writing the review of the bought goods...
Any information can be saved on memememo!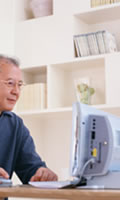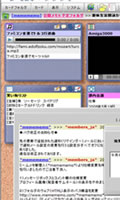 Publish your memo as a blog
There are so many free blog services on the net, but people tend to write perfect articles that should be opened to the public.
If you use memememo, withnout being conscious of it, You can scratch memo and make it to the public immediately if you make the card on Web Folder.
You have private memo cards not to exhibit? Don't worry, keep them on your private folder, and select cards to exhibit and just move them to Web Folder, that's all.
If you wrote a review of some book on Amazon card, just exhibits those cards, and you can start affiliate service easily.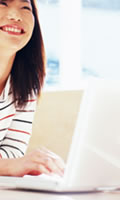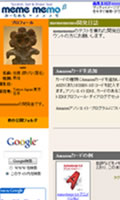 Mobile memo tool
It's meaningless if you cannot check shopping list on memememo at supermarket.
Please access memememo via Mobile browser or iPhone.
You can check shopping memo or schedule on calendar easily.
Not just checking the memo.
You can also record some idea on the way to the office on from your cellular leave messages to your friends on memememo.
Make cards through memememobile outside, and when you are back home, please arrange the cards on your home PC.