Share data with friends and Coworkers
There are many groupware or SNS service, but you can manage private schedule and office tasks, private pictures and group photo all on memememo, just separate them between private folder and shared folder.
You can attach photo, music, movie or other data on memememo cards and share them within your friends or coworkers.
Use memememo with friends, and the information range spread wide!
OK, memememo is useful in order to manage personal information, but for that purpose, free or shareware Post-It type ulitity may be enough.
However, the utility value of memememo increases further by using it together with your friends.
In old bbs system or blog or SNS, information will be restrained mainly text-base, and the messages are recorded in time series.
In memememo, multimedia data is manageable attached to the card, various arrangement is possible. Also, read/write permission can be specified per folder, you can set any folder open public, closed within friends only, or make folder's role as Image folder or sound folder as you like.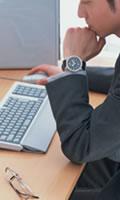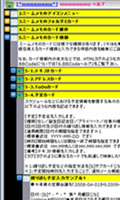 Groupware 2.0 and intra-SNS tool in office
There may be many companies using groupware, and you may say no need to use memememo.
But it's often said that groupware is used only for e-mail, calendar, and conference room reservation in many offices?
Moreover, business blog or Employee SNS are praised as 'Web 2.0', but how many of the company use them practically?
Except for IT ventures, many office workers are hasitate to use it or think it's hard to handle?
Once it' said that employee's know-how and technique would be accumulated or shared by expensive knowledge database system, but has it utilized practically enough?
With memememo, it is possible to extend the range of information by intuitive operation to place data on a server immediately and sharing it between those had not get used to operation of PCs.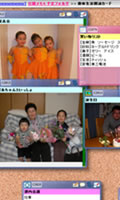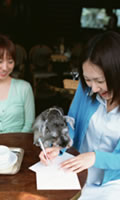 To share resources in the collaboration between companies
How are you doing if you need to exchange data or resources with the subcontract or outside companies?
Groupware may be enough for intra-communication, but collaboration with other companies or personal staffs, it is also hard to prepare account of groupware for a subcontract place, but only a temporary exchange can be performed with file transfer service like mail, FTP or file sharing service.
With memememo, it can be easy to deliver data, share information or resource, or bbs meeting, etc..
Moreover, files can be attached to the memememo cards with version info or additional comments, so you can avoid the ambiguity like indistinct files unless you download and open the file.
Also the interface is so easy that no need to lecture how to use memememo.